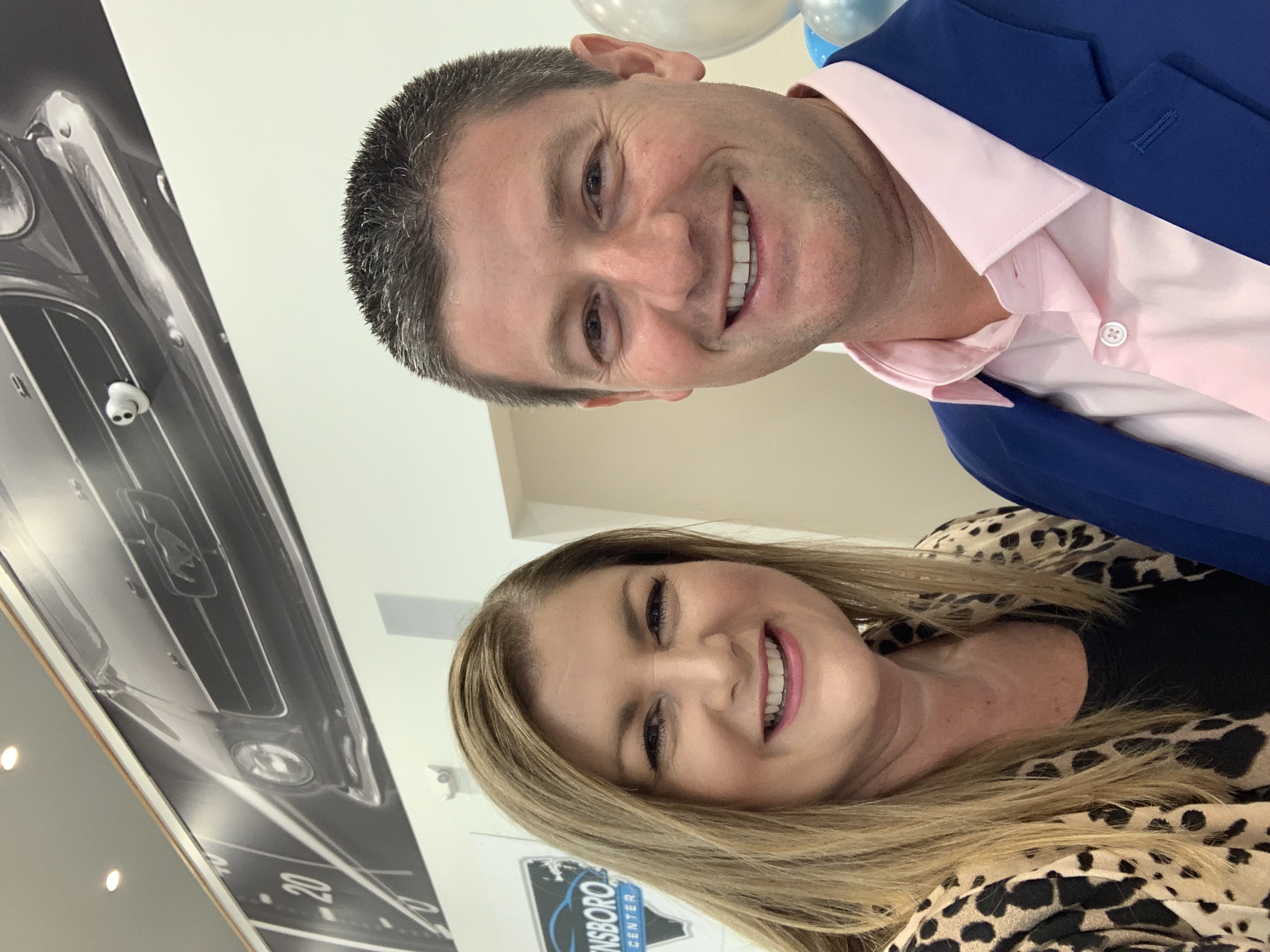 Brad Gulla and Lori Gulla Warren 
Brad Gulla is a native of Madison, North Carolina and is a graduate of the University of North Carolina - Greensboro with a Bachelor of Science degree from the Bryan School of Business.  He spent his childhood working at his grandfather's auto repair shop where he started learning the car business inside and out at an early age.  He has managed several automotive facilities and became an owner of his first auto sales center in 2014.  Brad is also a Licensed General Contractor in North Carolina.  With a love of cars and knack for doing business the right way, his specialty is obtaining just the right MotorTrend Certified and used inventory so that customers will be thrilled with their vehicle purchases!

Lori Gulla Warren also grew up in Madison, North Carolina.  She is a graduate of the University of North Carolina at Chapel Hill with a Bachelor of Arts degree in Psychology and a graduate of the University of North Carolina - Greensboro with a Master of Science degree in Community Counseling.  She is a Licensed Clinical Mental Health Counselor and National Certified Counselor who spent more than 20 years working in the counseling field before joining the family business.  Lori's knowledge and expertise has helped Greensboro Auto Center become known for building strong customer relationships and treating people like family.  She strives for women, young people, and those who aren't as well-versed with cars to feel extremely comfortable in knowing that they will be treated fairly and with respect throughout their visits to our sales and service centers.

Together, our dynamic brother and sister team is the heart and soul of Greensboro Auto Center!  As third generation car enthusiasts, Brad and Lori wanted a different car buying experience for their customers and hope that all visitors to Greensboro Auto Center enjoy the fast, simple, and transparent approach to purchasing their next vehicles.   


Hours
Monday

9:00AM - 6:00PM

Tuesday

9:00AM - 6:00PM

Wednesday

9:00AM - 6:00PM

Thursday

9:00AM - 6:00PM

Friday

9:00AM - 6:00PM

Saturday

10:00AM - 5:00PM

Sunday

Closed