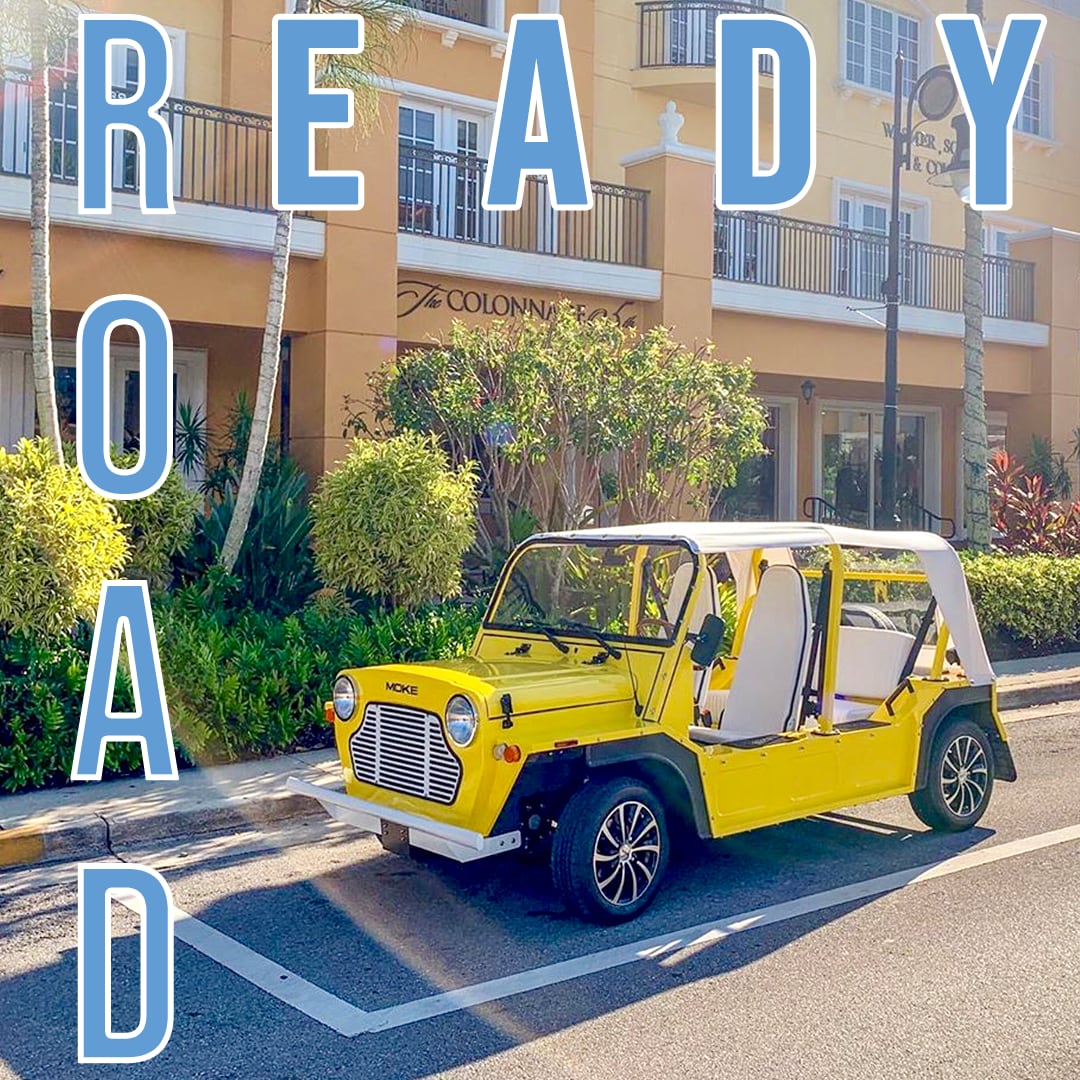 Cruise Around Your Neighborhood in a Fully-Electric Moke
Have you heard of Moke before? The team at Greensboro Auto Center is excited to tell you all about it. Moke is a type of vehicle that is electric, green, and carbon-free. They serve as an alternative to golf carts. They are street legal and referred to as neighborhood electric vehicles. Those who live in gated communities will love owning this green-friendly vehicle.
Your Street Legal Joy Ride
 If you like visiting the lake, why not pack up and drive there in your Moke? There's no other transportation as convenient as a NEV.
You can find Moke vehicles on sale at Greensboro Auto Center near Asheboro. Before commuting from High Point to Greensboro for a Moke test drive, determine why you should invest in this street-legal electric vehicle.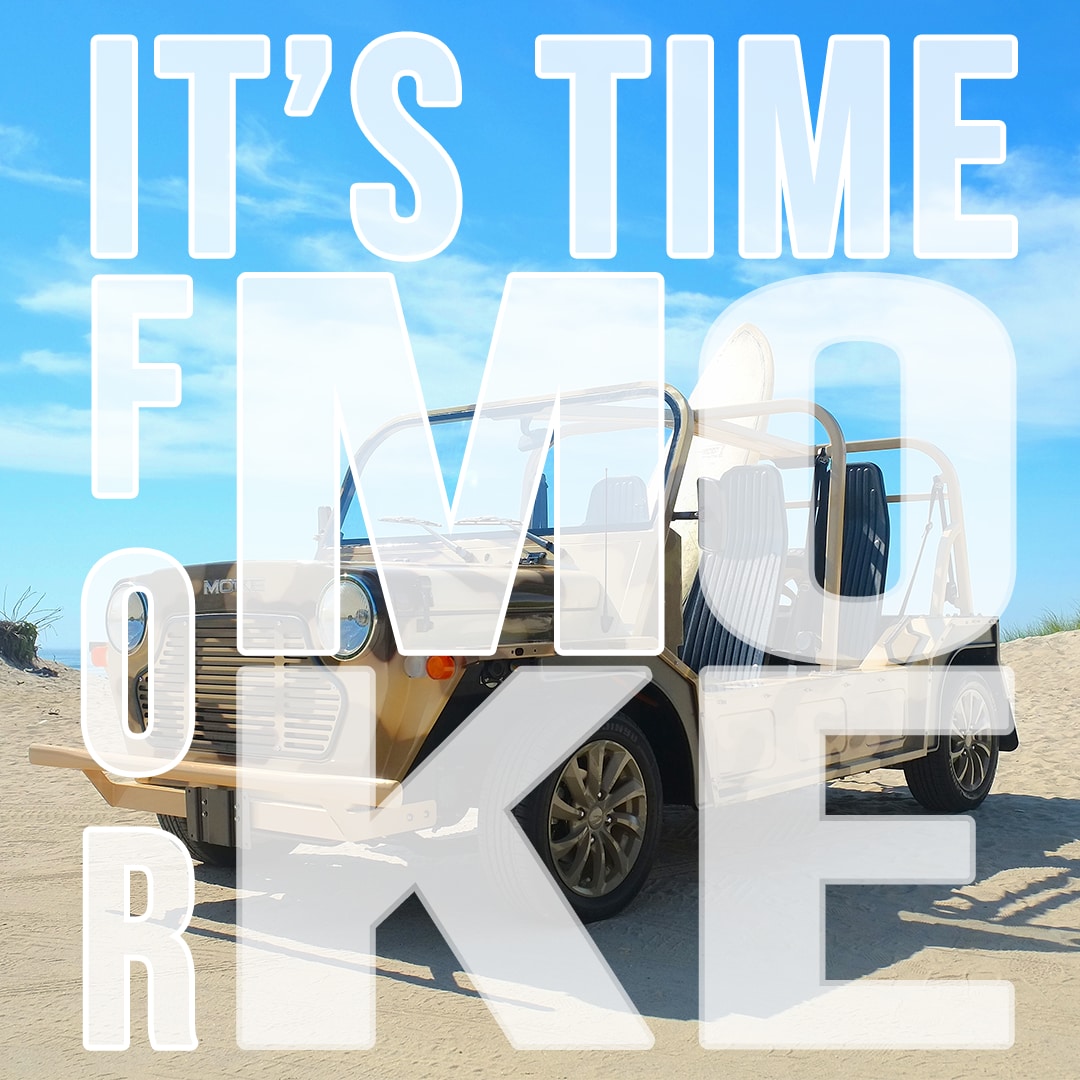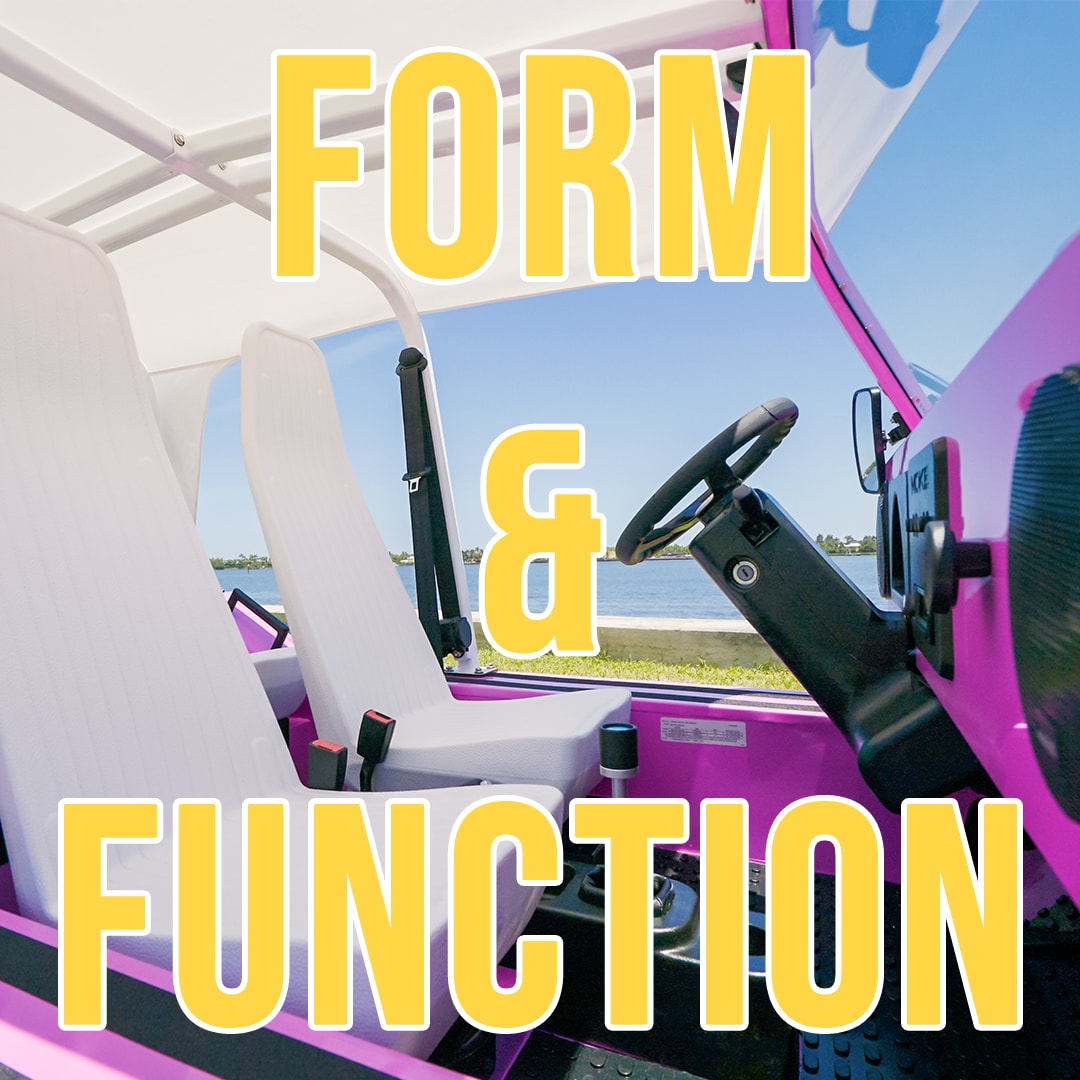 How to Charge Your Moke Vehicle?
We mentioned that Moke is 100-percent electric transportation. The driving range of a Moke is 40 miles. You can charge it using any 110-volt outlet, which means that you can replenish its electric power at home. You'll need to set aside eight hours to attain a fully-charged battery. We recommend letting it recharge overnight. Moke vehicles operate on GEL batteries, which are maintenance-free and manufactured in the United States. If you've always wanted a truly green automobile, Moke is your answer!
Moke Design and Size
Exclusively available in the United States, Moke is a 21st-century vehicle known for its electric power and unique design. This green-friendly vehicle seats four passengers, which means you can invite your friends along for a ride. Classified as a Low-Speed Vehicle, Moke is a street-legal automobile that delivers a maximum of 27 mph. It's perfect for driving around the beach, golf course, country club, or gated community.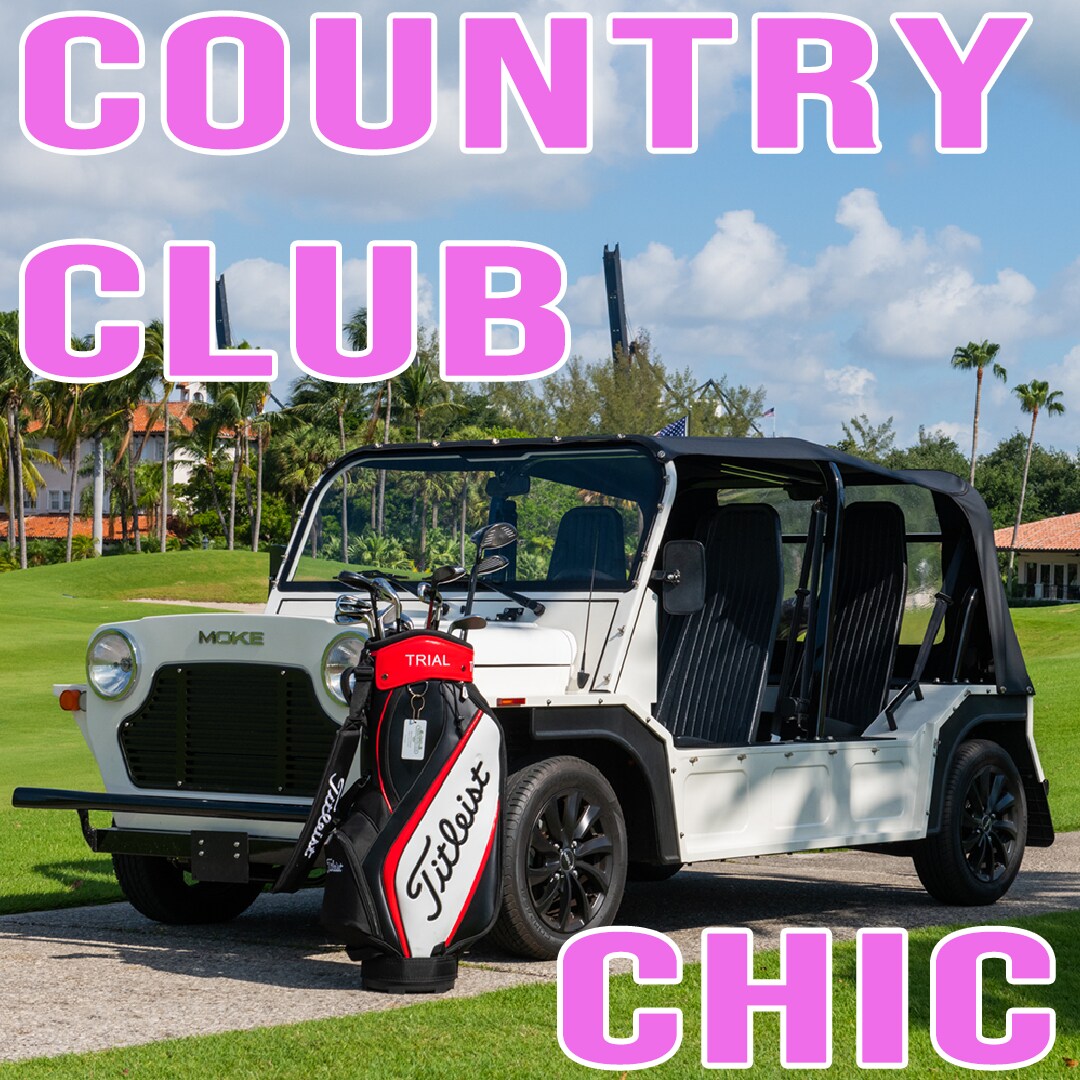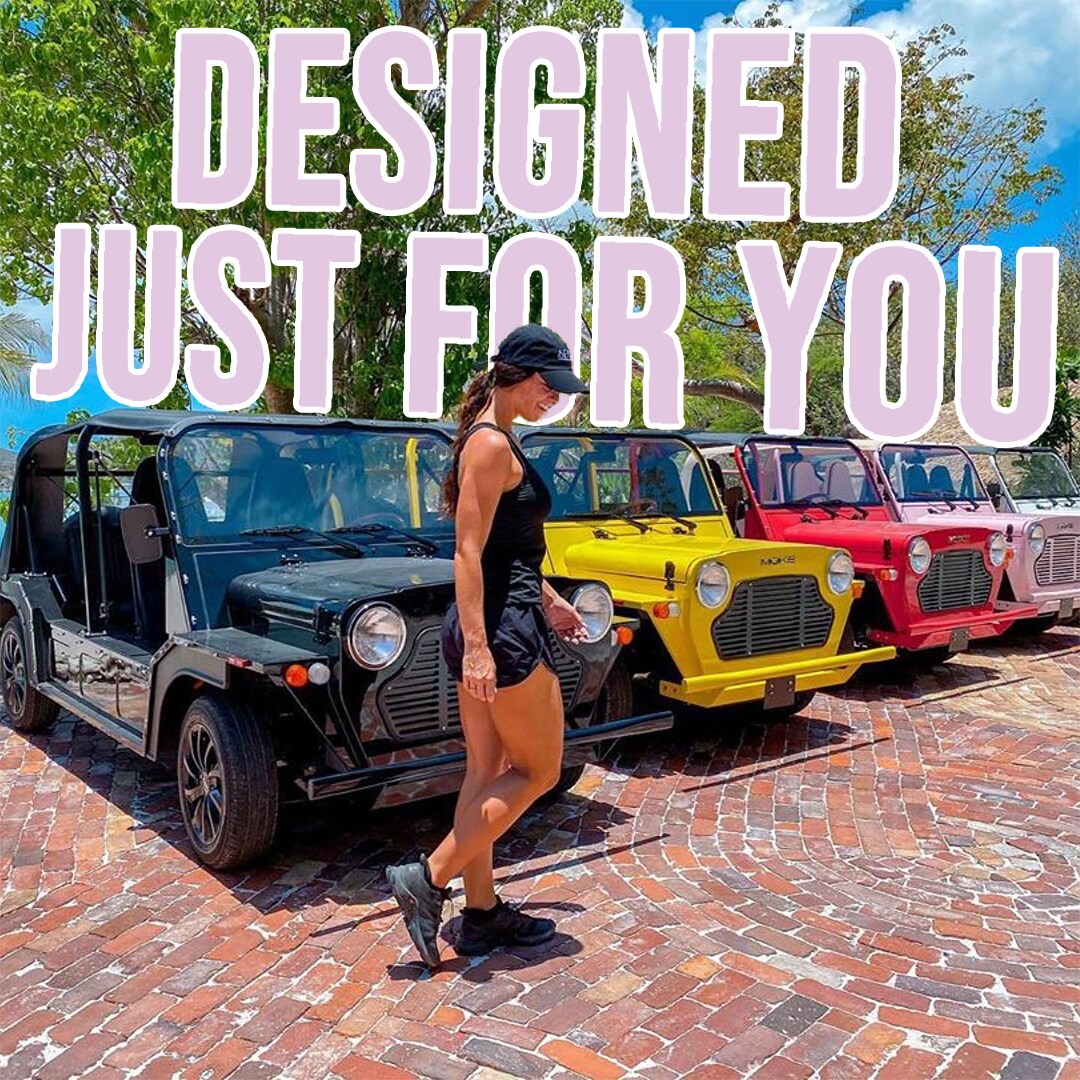 Customize Moke Just For You
Moke is transportation that you'll enjoy all summer long. With Moke being an open-air vehicle, it comes with the added perk of being easy to clean. You can hose it down to get rid of any sand, mud, dirt, or crumbs that appear on the floor or seats. As if the overall design wasn't distinct enough, Moke offers 12 color options and many design upgrades like wooden steering wheel, white seats, Bimini top, blackout rims, and even add a bench in the back! Moke colors include: Camo, Red, Orange, Yellow, Green, Racing, Blue, Cobalt, Pink, Rose, Black, and White.  Not seeing the color or look you want? Greensboro Auto Center can custom design with any color or wrap!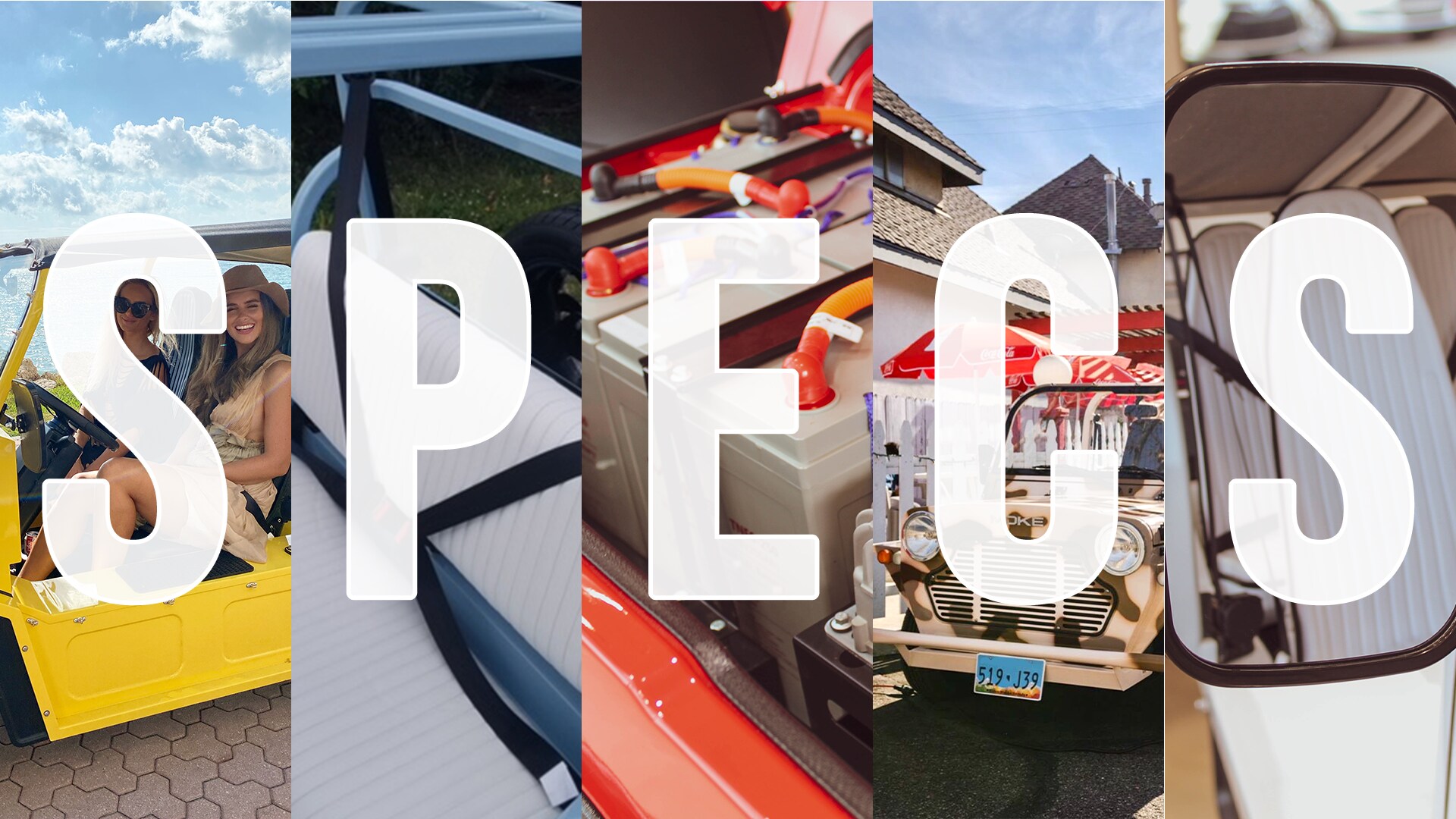 General
Model: EMC-95A
Power Type: Battery Electric Vehicle
Endurance Mileage: 40
Max Speed: 25 mph
Max Gradability: 60%
Chassis & Steering System
Drive Mode: Front Wheel Drive (4×2)
Drive System: Left or Right Hand
Front Suspension: McPherson Independent
Rear Suspension:: Lengthways Trailing Arm
Steering Mode: Hydraulic Steering
Packing Size (2 Sections)
3530x1920x2100 mm for 20GP
3530x1920x2400 mm for 40HQ
Body
Length: 131 inches
Width: 65 inches
Height: 61 inches
Wheel Base: 89 inches
Front Wheel Tread: 59 inches
Rear Wheel Tread: 50 inches
Unladen Mass: 1050 kg
Seating Capacity: 4
Luggage Capacity: 25L
Wheel Braking System
Front Brake Type: Disc
Rear Brake Type: Drum
Parking Brake Type: Hand Brake
Front Tire Size: 175/60R14
Rear Tire Size: 175/60R14
Spare Tire Size: 175/60R14
Motor / Battery
Battery Type: AGM
Battery Capacity: 12 kwh
Charging Time: 6-8 hours
Motor Type: Three-phase, AC, Asynchronous
Motor Rated Power: 7.5 Kw
Motor Max Power: 15 Kw (20 Ps)
Max Torque: 95 N.m
Max Speed: 6800 r/min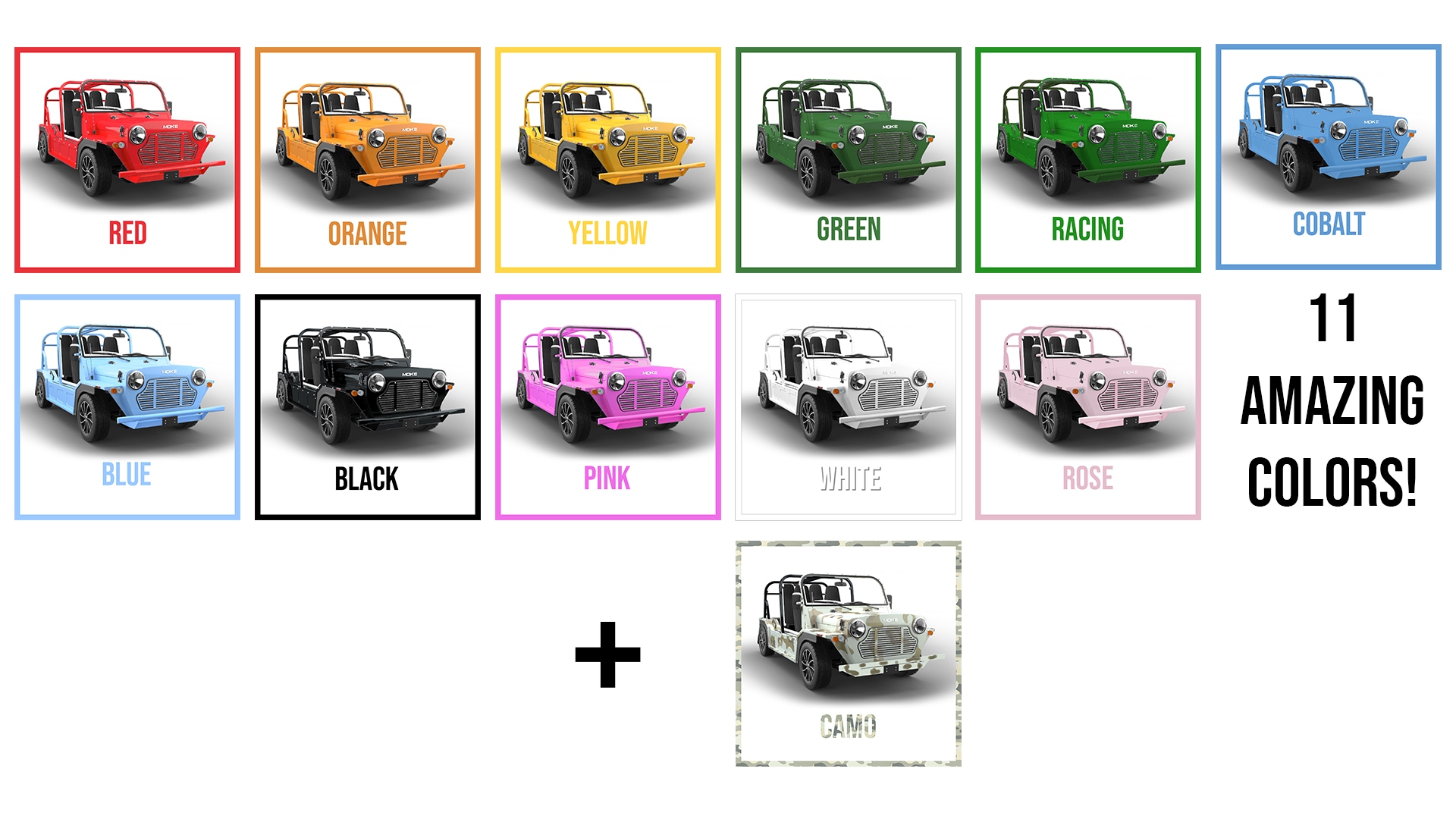 Not seeing the color or look that you want? Don't worry! Greensboro Auto Center can custom design any color or wrap so the design is uniquely yours!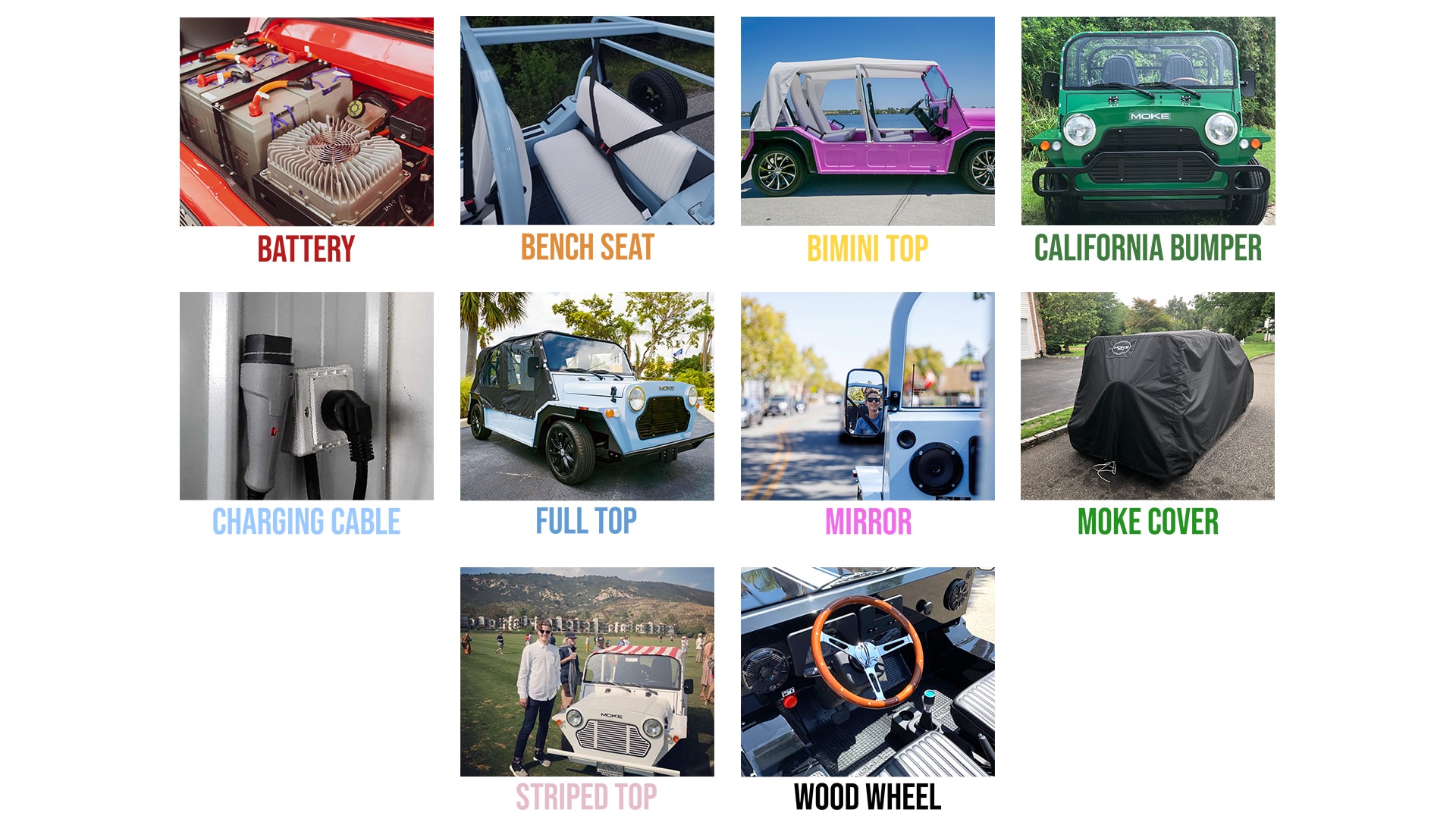 Find the perfect options for your needs! Choose from multiple tops, seats, and accessories to make your Moke yours!
Order Your Moke at Greensboro Auto Center Today
It's carbon-free, green, fully-electric, and street-legal, and it's called Moke. You can order yours from Greensboro Auto Center, serving Asheboro, High Point, and Winston-Salem. Browse the available NEVs online before commuting to 3800 Burlington Road in Greensboro, NC. You'll quickly see why Moke is the ultimate convenience for those in gated communities and those who prefer outdoor activities like swimming, hiking, sand volleyball, and picnicking. Meet Moke America at your Greensboro dealer today.
Contact Us Today To Learn More
* Indicates a required field
Moke America Comes to Greensboro
Greensboro Auto Center, serving Winston-Salem, is beyond excited to welcome Moke America into its inventory. If you reside in a gated community or enjoy visiting parks, lakes, and beaches, you should consider buying a Moke. A New Way to Buy is what sets Greensboro Auto Center apart from other North Carolina dealerships. When you finance a vehicle with us, you can expect these three benefits:
Curated Vehicle Selection - Now Featuring Moke
One-Price Approach
Streamlined Buying
We'll guide you through the process of ordering a Moke vehicle. We'll remove the stress and confusion and leave you feeling in control and confident. Would you like to climb into this fully-electric vehicle and cruise around the parking lot? If you live near Burlington, NC, contact Greensboro Auto Center to have a sales representative arrange a time for you to visit. You can ask all your questions and address any concerns before discussing Moke financing options.